While you may desire as much privacy as possible through window tinting, it may pose a safety risk. If your windows are too dark, it may not be easy to see while driving. You may believe this does not apply to side and rear windows, but it does. Installing window tints that are too dark results in the formation of blind spots.
The law, however, regulates window tinting for security reasons. Consider the situation where a police officer approaches your vehicle. They may want to see the driver and look inside the car. In a nutshell, the laws govern the light transmittance and luminous reflectance of your windows.
In this article, we'll go over everything there is to know about Virginia's window tint law. Let's read what Ceramic Pro New River Valley knows!
Window tint: What is it?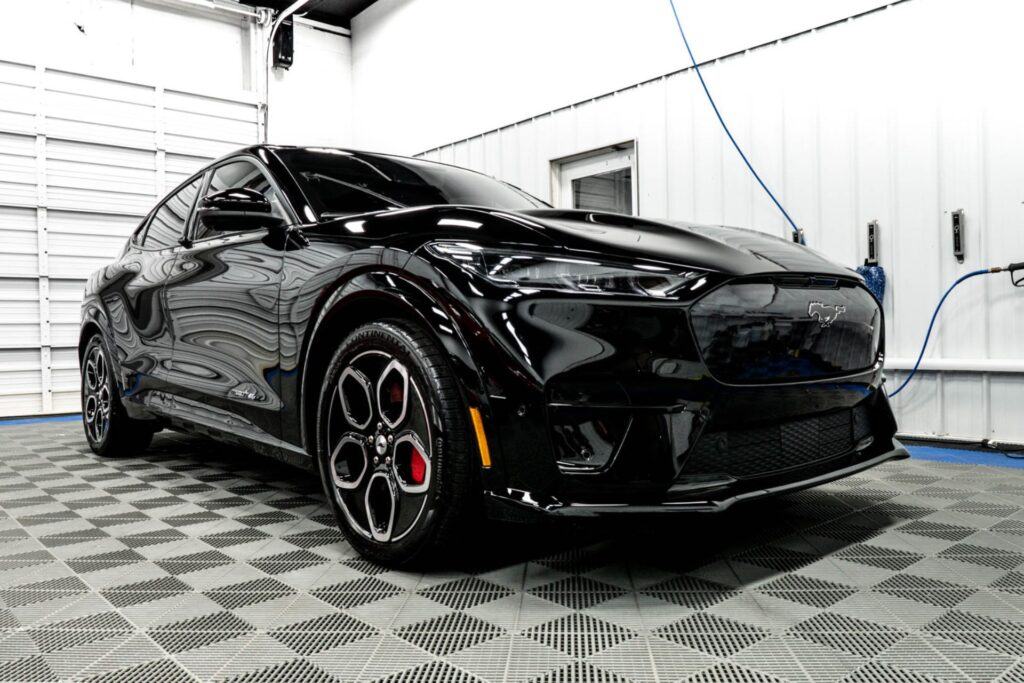 Window tint is a film that is applied to car windows. The process of applying a thin tint to the inside of a car's windows makes the car's glass darker. Window tinting reduces Visible Light Transference (VLT) that passes through the glass. The amount of visible light (VL) that gets through is how VLT is measured. The more VL comes in, the higher the VLT.
Dye, metalized, carbon, and ceramic are today's kinds of window tints. Each has a scratch-resistant coating, polyester base, and glass adhesive.
This is the simplest method and is mostly for looks. It will also increase privacy and cool factor. Cheapest and least durable.
Metalized polyester is similar to dyed but has metal flakes. These make the glass look shiny and block UV rays to prevent interior fading and cracking.
Next, carbon replaces metal flakes. This non-reflective film will keep your car cool on hot days. Infrared rays are blocked by 40%.
According to experts, ceramic window tint is the best option for most car owners. Ceramic particles replace metal flakes or carbon—these block 98% of UV rays and 50% of the sun's heat.
How dark can I tint my windows in VA? – Virginia by Law
VLT is the amount of visible light that comes in through your car windows (Visible Light Transmission). In Virginia, you must follow certain VLT tint percentages if you want to follow the law and avoid getting a fine.
Here is the percentage of light that must be allowed in passenger vehicles if you want to tint your window:
– Back side windows: More than 35%.
– Back windows: More than 35%.
– Rear Window: More than 35%.
– Windshield: Tinting allowed up to the AS-1 line of the manufacturer (5 or 6 inches from the top).
– Reflectivity: Less than 20 percent reflective
– Other rules: red, amber, and yellow are not allowed and tinted back windows require two side mirrors.
Front And Back Side Windows
Depending on the type of vehicle and the window's location, tinting laws for the side windows can vary greatly. Only a 50 % VLT tint on passenger cars can be applied on the front side windows. On the other hand, the rear side windows can be tinted with 30% VLT. The front-side windows of multi-purpose vehicles can be tinted by 50 % VLT, and any VLT percent can tint the rear windows.
Windshield
The Virginia windshield tint law says that drivers can't have the full windshields of their vehicles tinted in any VLT percent. But drivers can put non-reflective tint 5–6 inches from the top of the windshield, above the AS-1 lines.
Rear window
In Virginia, the rear windows of passenger cars can have a 35 percent VLT tint. The back windows of multi-use vehicles, on the other hand, can have any VLT percent of tint.
Top-rated window tinting service in Christiansburg, VA
Window tinting laws change over time. If you want to make sure that you are always driving your car within the legal limits set by the Virginia window tint law, the practical suggestions from Ceramic Pro New River Valley will help. At Ceramic Pro New River Valley at 3025 N Franklin St, Christiansburg, VA 24073, United States, everyone who works there is a highly trained expert with years of experience installing window tint. We only use the best products on the market to ensure that your car looks great and stays within the law. We're confident that we can meet your needs. Contact +15403157362 to get in touch with us. Let's get started setting up your appointment!