A thin, transparent coating of protection for the paint on cars is called paint protection film. The film is often put on cars or trucks to protect them against the elements. Many car owners are still not aware however, about the benefits of paint protection film. What is the installation time for paint protection film? How effective is paint protection film? Let's discuss all of these points in this article with Ceramic Pro New River Valley.
How does paint protection film work?
Paint protection film has the following outstanding benefits for your car:
It reduces the time needed for washing.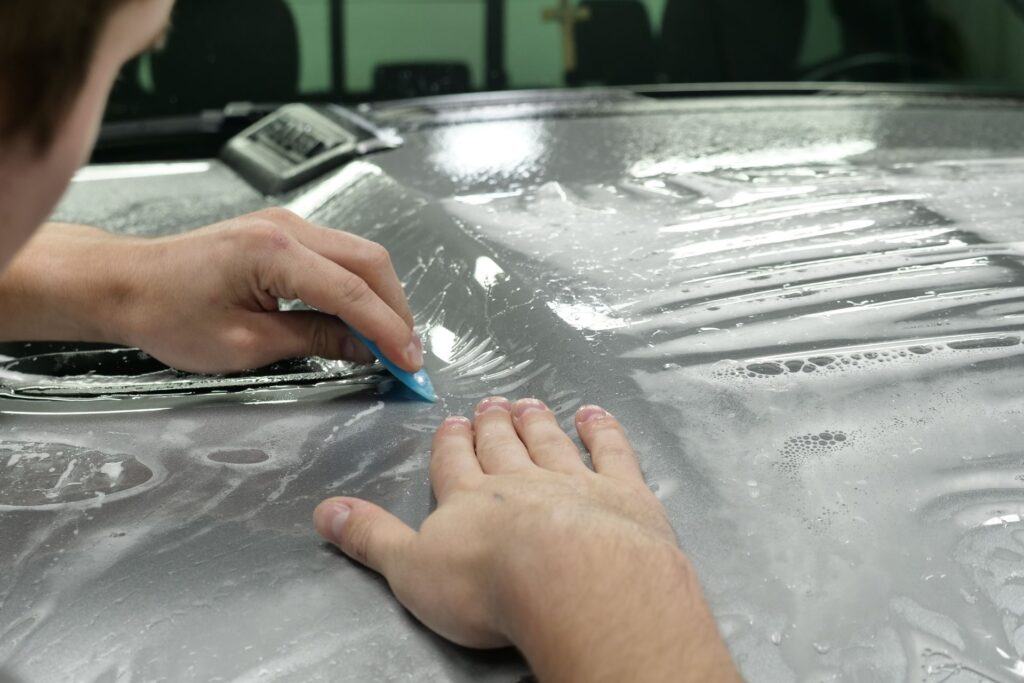 One of the most significant features of a new car is its brand new, shining paint. Regardless of the brand, this makes all cars appear costly and luxurious. However, that brilliance begins to fade with time. Paint protection films are excellent at preventing dirt, grit, and other debris from being thrown up onto cars when they are being driven. On the odd occasion that dirt does manage to stick to the film, it can be removed with a quick wipe rather than a thorough wash. You can save time and money by reducing the time it takes to maintain your vehicle. The bright, fresh paint stays gorgeous even if the film becomes dirty, which is the most practical aspect!
The resale value is preserved.
As cars age, their value decreases. Numerous elements, such as the caliber of the vehicle and the mileage it has logged, impact the market value. Fortunately, you can take steps to prevent the price from decreasing. The potential resale value can be preserved and even increased, by keeping the car in the best condition possible. One approach to achieve this is by using paint protection film. Consumers want their new automobiles to make the best first impression possible, and having a shining paint job is a big part of that.
It extends the life of the paint job.
You have to invest money to have your car painted. How to preserve the quality of car paint is a common question. In cases like this, paint protection film comes in handy. The hood and doors of your car, among other places, can be covered with this translucent film. Everyone won't be able to tell the difference once applied, protecting your paint job entirely! Long term sun exposure does not cause the paint to fade or change color, thanks to the protective layer's UV filtering properties. With the proper maintenance, paint can last for a very long time.
How much time will the paint protection film installation take?
Several variables affect how long it typically takes to install paint protection film. Detailers occasionally need more time to set up their tools and equipment before applying paint protection film.
Your car's size is basically what determines it. A small car can be finished in one to two days. If your vehicle is more complicated and larger, it can take longer to complete the installation.
Additionally, it depends on what the buyer wants. Some customers expect paint protection film to cover the entire car, while others only want it in certain areas.
Ceramic Pro New River Valley offers the best paint protection film (PPF).
The Ceramic Pro New River Valley team has years of experience and a solid understanding of how to take care of your automobile, making them highly competent. We only employ cutting edge technology to make your car look spectacular. The paint protection film service packages offered by Ceramic Pro New River Valley come with a warranty so that consumers can feel confident in their choices. To contact Ceramic Pro New River Valley, dial +15403157362. Our address is 3025 N. Franklin St., Christiansburg, VA 24073.