Have you given any consideration to having the windows of your car tinted? Window tint improves the driver's field of sight while also increasing the safety of the vehicle's occupants by blocking harmful ultraviolet radiation and reducing glare. Window tinting may help reinforce the glass, decrease the likelihood of theft, and make a car seem more aesthetically pleasing. Because there are so many significant advantages to having your car's windows tinted, it is a wise investment to have this done to your vehicle. The tint needs time to cure to guarantee that it adheres to the windows well. However, how long does it take for the tint to cure? Ceramic Pro New River Valley will provide the answer to this question in this article. 
The procedure of getting your windows tinted
Before applying window tint, it's essential to clean your windows thoroughly. Afterward, the window tint is cut to the precise proportions of the vehicle's window. Before checking for a perfect fit, the tinter will apply the film to the window and smooth out any wrinkles or bubbles using a squeegee or a similar tool. Even though the procedure takes a few hours, the window tint still requires time to cure. Even under ideal conditions, healing might take up to three days. Because of this, you should pay close attention to whether or not your windows have been correctly tinted and adjust the curing time as necessary.
Curing time for window tinting.
Keep a few things in mind once you tint your windows. Colored windows are subjected to a curing procedure. The time it takes for a color to dry is called the "curing" process. Please wait at least three to four days after having your windows tinted before lowering them. Window tints dry in three or four days on sunny and warm spring and summer days. When it's raining or damp outside, the drying process will take longer, even on hot days. The curing period might last up to five days when it is cooler and wetter in the autumn and winter.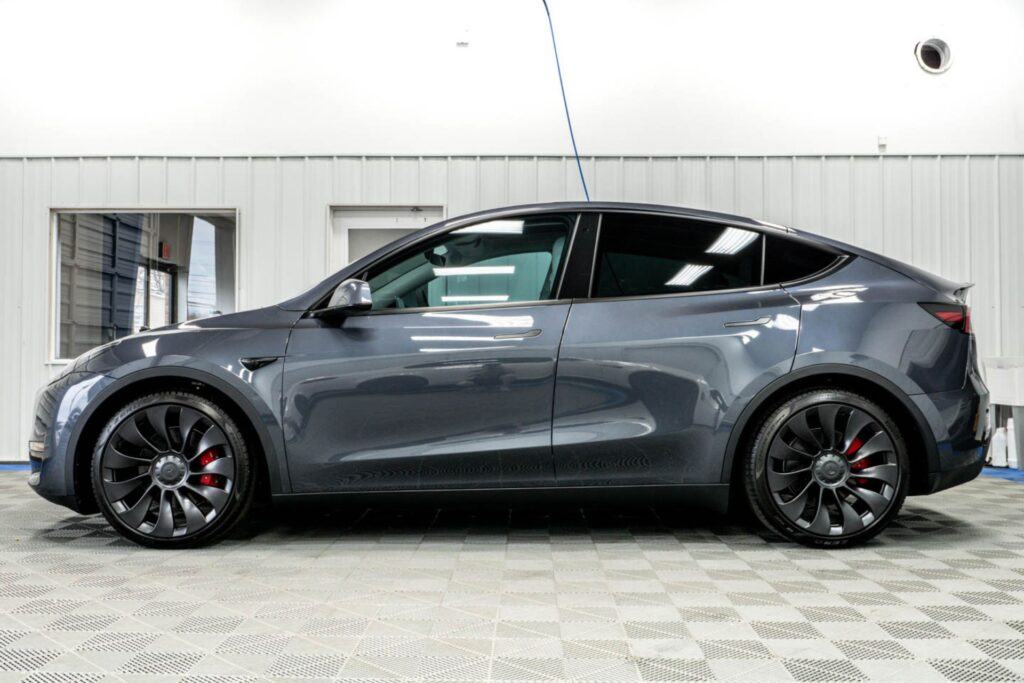 When is the ideal time to install window tint?
Depending on the weather, tinting windows is best done in the spring or autumn. Seasons with moderate temperatures and low humidity are more conducive to the proper adherence of the tint on the glass. However, springtime rain and humidity might be a problem in the southern states. No matter what, now is the best time of year to get your windows tinted!
Tinting may be completed more quickly in hot weather, which is a good thing. On the other hand, because of the excessive humidity, tinting might be challenging to apply. Window tinting should be avoided in the winter because of the longer drying time caused by the cold.
Ceramic Pro New River Valley offers the best window tinting in Christiansburg, VA.
Consider contacting Ceramic Pro New River Valley for window tint. Thanks to our high-end Films, your car's window tint will be of the highest quality for many years. Contact Ceramic Pro New River Valley immediately to schedule an appointment to install window tinting on your vehicle. Call us at (540)3157362 or stop by our location at 3025 North Franklin Street in Christiansburg, Virginia 24073.