Do you need a new window tint because you've grown tired of the one you already have? Window tint may seem unnecessary to some people, but it can dramatically improve your driving experience. It may seem like an excessive investment if you've never had it done before. However, the benefits far outweigh the cost! You will be able to keep your vehicle cooler during the warm season and have an easier time seeing out the window when the sun is shining. You will also be able to enjoy more privacy inside your vehicle. Continue reading this article from Ceramic Pro New River Valley to find out more about how fast window tint fades, which will help you determine if getting a vehicle window tint is the right decision for you.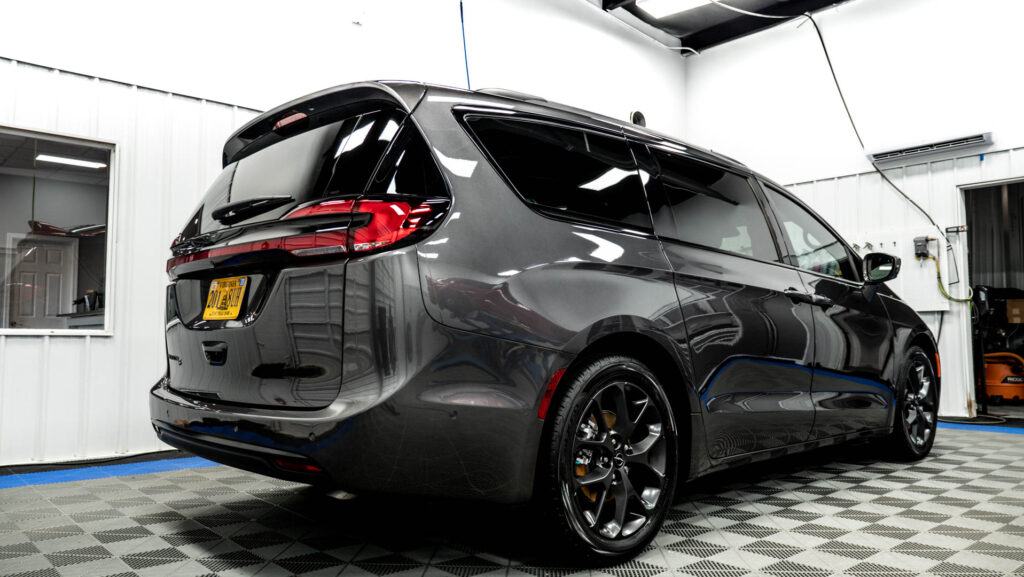 What is the lifespan of window tint?
There is a direct relationship between the amount you spend and the quality of the car window tint you choose. Ceramic Pro KAVACA window tinting from Ceramic Pro New River Valley lasts for many years. Lower grade materials that you spend less on may only last a few months. Most high end films have guarantees in case you detect any fading before the specified amount of time under warranty.
Factors leading to fading of window tint.
It is vital to understand the factors that cause the deterioration of window tint over time if you want the tint on your windows to remain in good condition for as long as possible.
The climate of the car
Your window tint will wear out more quickly in a hot and humid area than in a dry and cool climate. If you must leave your vehicle outside for an extended time, seek out shaded areas or park in a garage. If you do this, the fading process will be slowed down.
Automobile covers might be helpful if you don't have a garage and your car is frequently exposed to sunshine.
Brand of window tint
Your choice of window tint will play a significant role in determining how long it can remain effective. Choose a high quality film material, such as Ceramic Pro KAVACA window tint, to guarantee that you won't have to change your window film every few months, mainly if you live in a warm area. This is especially crucial to keep in mind if you choose to purchase tint. Make sure your window tint has an additional layer of UV-blocking polyester, as this will assist in protecting you from the sun's glare and rays.
Choose a professional installer.
In addition to the quality of the window tint, the installer you select determines how long your window tint will remain in good condition. Window film must be applied meticulously to avoid the formation of bubbles during the installation process. Window tint may also be precisely cut to fit the exact contours of your windows by installers who have the necessary training and expertise. This ensures that the film provides optimal privacy and protection.
Clean tinted windows properly.
You must also clean your windows properly if you want your window tint to last as long as possible. For starters, wait until the window tint has fully cured before cleaning the windows.
Ask your installer when it's OK to do so, although in most cases, you'll want to wait seven days. After the window tint has had enough time to adhere to the windows, you should clean them using a mild cleaner that is designed for window tint.
Applying Ceramic Pro KAVACA window tint at Ceramic Pro New River Valley
At Ceramic Pro New River Valley in Christiansburg, Virginia, we are dedicated to providing customers with window tints of the highest possible quality. If you are considering getting your windows tinted with the Ceramic Pro KAVACA package, get in touch with us as soon as possible so we can set up an appointment. Our expert team will happily lend their assistance in determining which film is most suited for your automobile. You may reach us by dialing (540)3157362 or visiting us at our location at 3025 N Franklin St, Christiansburg, Virginia 24073. Book your appointment today!